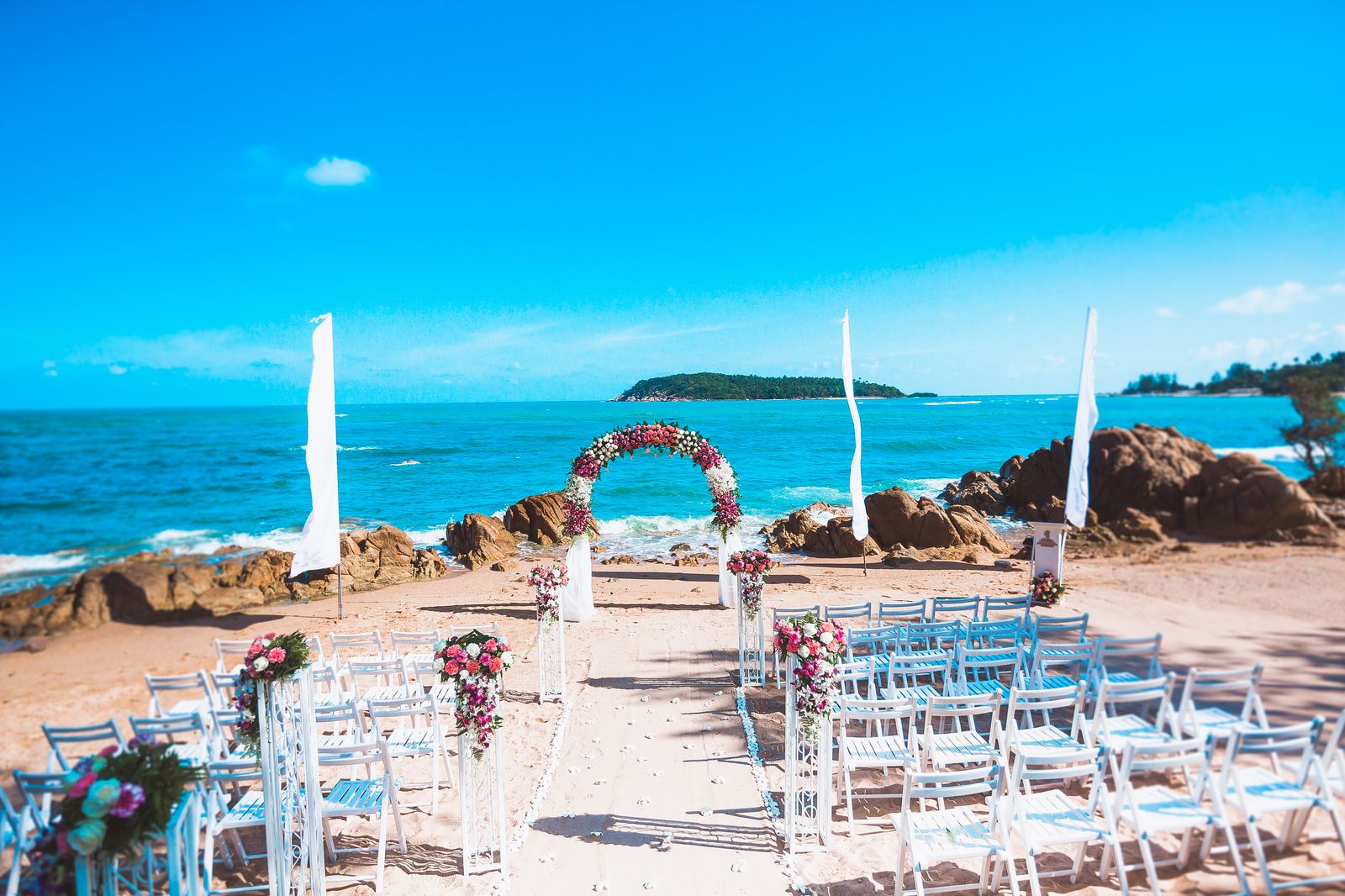 Koh Samui is one the stylish wedding venue in Thailand. Luxury villas and resorts give great for small or big family wedding.
Koh Samui Thailand
Samui is an amazing tropical island with sparkling crystal sea and sandy beaches backed by palm trees. It is an idyllic romantic paradise for destination weddings.
Koh Samui is Thailand`s third largest island which is placed in the middle of the gulf of Thailand. The large island has its own airport, a wide variety of places to stay across all budgets and lots of bars, restaurants, small shops, massage salons and spa centers.
When you stay on the island you will not only enjoy the excellent beaches, clear turquoise blue water, tropical plant and fauna but also wonderful nightlife, a variety of water sport activities and short or a full day exploratory trips. You can visit the fisherman village, crocodile, snake and butterfly farm, aquarium, lots of Buddhist temples, waterfalls and other attractions. It is also possible to go for shot trips to the surrounding small islands – Koh Phangan, Koh Tao, Koh Angthong and Koh Nangyuan.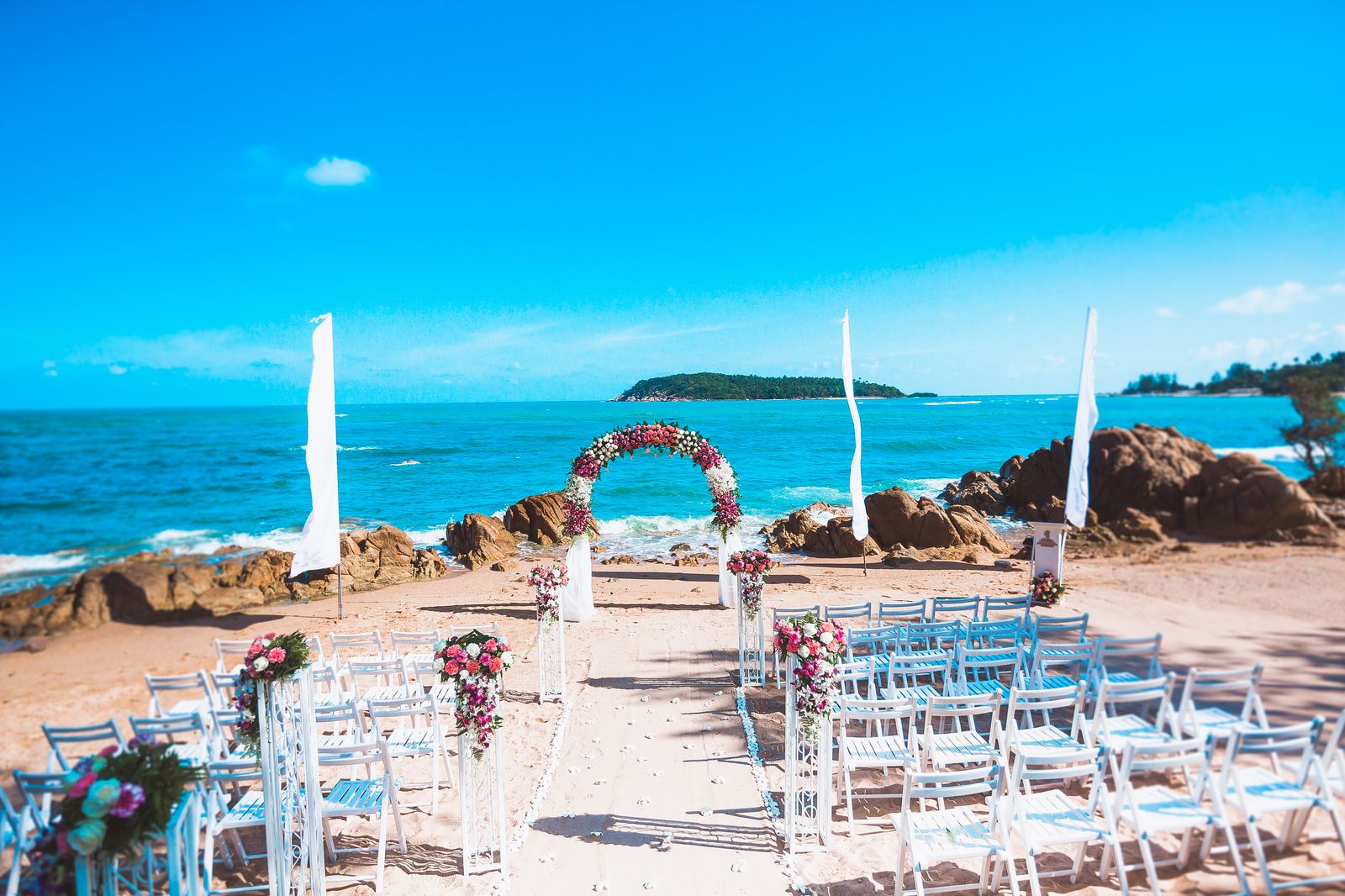 Phuket is the pearl in Adaman sea with breathtaken views
Phuket Thailand
Phuket is the lagest and most popular Thailand`s island, оften it is called the "pearl of the Adaman" or "pearl of the South" for its sandy beaches and crystal blue island waters.
Phuket has a wide variety of activities to do: swiming, diving, snorkeling, golfing, boating, elephant rides and other kinds of sports and entertainment including spopping and nightlife. There are plenty of accommodations available – from standard bungalows to 5-star hotels and resorts. Phuket truly offers a memorable holiday!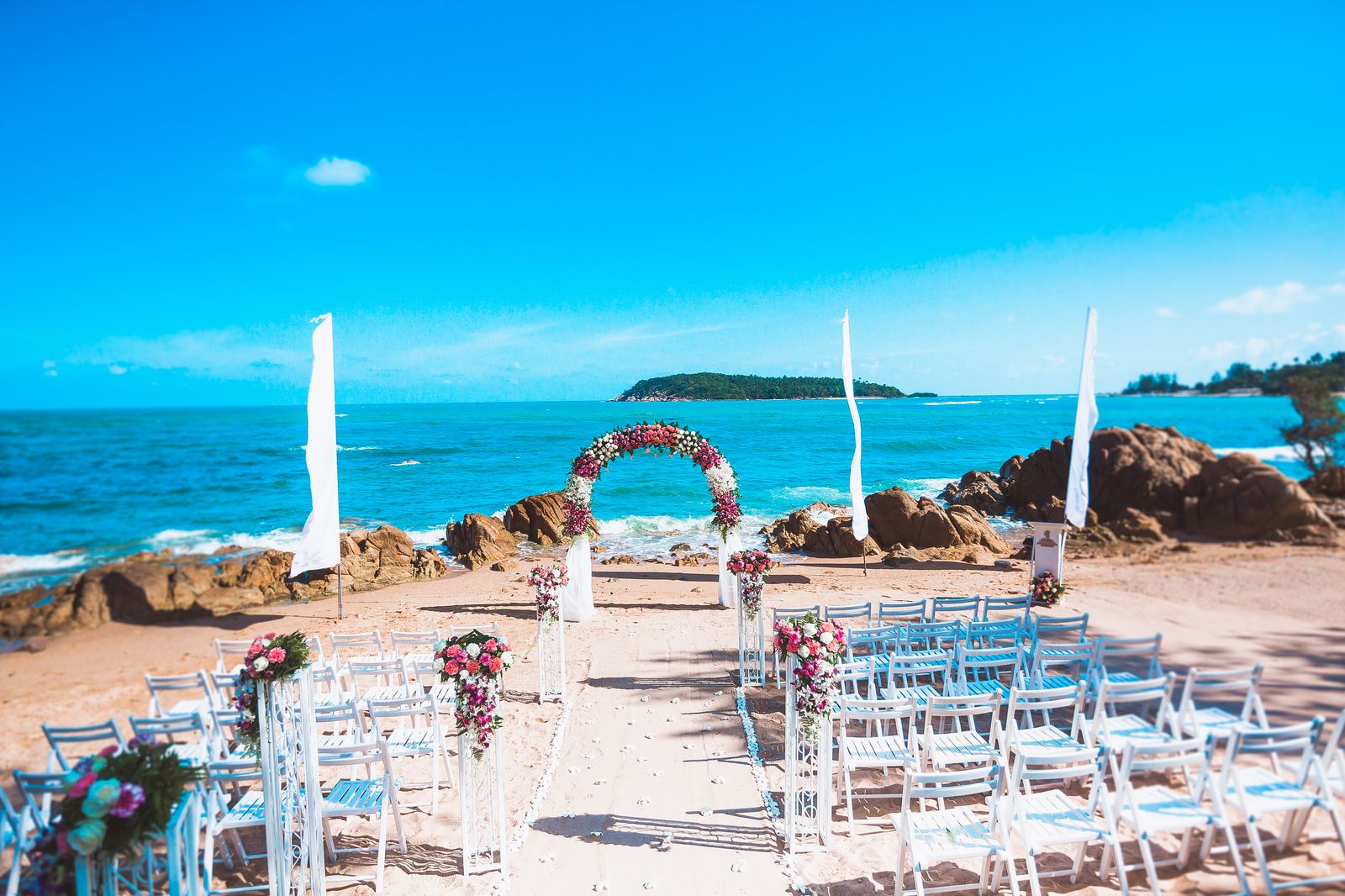 Koh Chang part of national park with lond white sand beaches
Koh Chang Thailand
Koh Chang is tropical paradise which is covered with mountains and tropical rainforests. It has its own peaceful and romantic atmosphere which is ideal for honeymoons, weddings and family vacations with children.
Koh Chang it is the second largest island in Thailand. It is located in the east of the country in the province of Trat, near the border with Cambodia. Picturesque Ko Chang also is called Elephant Island for its elephant-shaped headland.
There are plenty of glorious places to see: fisherman village Bang Bao, waterfalls Klong Plu and Thanmayon, elephant village. If you prefer active leisure activities you can enjoy diving, snorkelling, swimming, kayaking, boat trips, golf, elephant trekking and jungle walking.